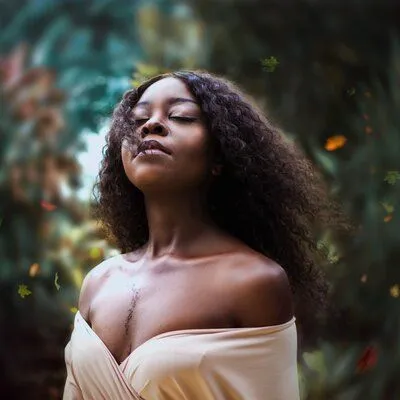 Psychodynamic Therapy

Psychodynamic therapy is similar to psychoanalytic therapy in that it is an in-depth form of talk therapy based on the theories and principles of psychoanalysis. But psychodynamic therapy is less focused on the patient-therapist relationship, because it is equally focused on the patient's relationship with his or her external world. Often, psychodynamic therapy is shorter than psychoanalytic therapy with respect to the frequency and number of sessions, but this is not always the case.

Eclectic Therapy
Eclectic therapy is an open, integrative form of psychotherapy that adapts to the unique needs of each specific client, depending on the problem, the treatment goals, and the person's expectations and motivation. An eclectic therapist draws from a variety of disciplines and may use a range of proven methods to determine the best combination of therapeutic tools to help the client. In effect, an eclectic therapist customizes the therapeutic process for each individual by using whatever form of treatment, or combination of treatments, has been shown to be most effective for treating the particular problem.

Person-Centered Therapy
Person-centered therapy uses a non-authoritative approach that allows clients to take more of a lead in discussions so that, in the process, they will discover their own solutions. The therapist acts as a compassionate facilitator, listening without judgment and acknowledging the client's experience without moving the conversation in another direction. The therapist is there to encourage and support the client and to guide the therapeutic process without interrupting or interfering with the client's process of self-discovery.

Multicultural Therapy
Multicultural therapy addresses the concerns of those whose race, ethnicity, religion, gender identification, income, disability, or other social factor falls outside of the majority. Issues that arise for minority groups, such as oppression, racism, and marginalization, are relevant and recognized. The therapist is more culturally aware, and there is more emphasis on individualism than in some traditional therapy settings that take a more universal approach. Multicultural therapy is a form of talk therapy, but it may be combined with therapies that involve other activities, such as art or music, if these interventions can help clients communicate better.

Acceptance and Commitment Therapy
Acceptance and commitment therapy (ACT) is an action-oriented approach to psychotherapy that stems from traditional behavior therapy and cognitive behavioral therapy. Clients learn to stop avoiding, denying, and struggling with their inner emotions and, instead, accept that these deeper feelings are appropriate responses to certain situations that should not prevent them from moving forward in their lives. With this understanding, clients begin to accept their issues and hardships and commit to making necessary changes in their behavior, regardless of what is going on in their lives, and how they feel about it.

Mindfulness-Based Cognitive Therapy
Mindfulness-Based Cognitive Therapy (MBCT) is a modified form of cognitive therapy that incorporates mindfulness practices such as meditation and breathing exercises. Using these tools, MBCT therapists teach clients how to break away from negative thought patterns that can cause a downward spiral into a depressed state so they will be able to fight off depression before it takes hold.

The Gottman Method
The Gottman Method for Healthy Relationships is a form of couples-based therapy and education that draws on the pioneering studies of relationships by psychologist John M. Gottman and clinical practice conducted by John Gottman and his wife, psychologist Julie Gottman. Nearly 40 years of research have led John Gottman to identify the elements it takes for relationships to last—among all types of couples across all phases of life. There are nine components of what the Gottmans call The Sound Relationship House, from partners making mental maps of each other's world to learning how to break through relationship gridlock. One of the reigning insights of the science-based approach is that in the dynamics of relationship systems, negative emotions like defensiveness and contempt have more power to hurt a relationship than positive emotions have to help a relationship. As a result, the structured therapy focuses on developing understanding and skills so that partners can maintain fondness and admiration, turn toward each other to get their needs met (especially when they are hurting), manage conflict, and enact their dreams—and what to do when they mess up (because everyone does).